Kickstart your new account at
PKR
[
read review
] this November and enjoy the benefits of the incredible Equalizer promotion. Get $10 added to your account, a ticket to the $20,000 guaranteed Masters tourney, a 100% bonus up to $250, freerolls and entry into the $20,000 Equalizer promotion!
So what is the Equalizer? It's a big money challenge that revolves solely around the number of ring game hands or tournaments played. That means all games are counted equally, no matter the buy-in cost and stakes!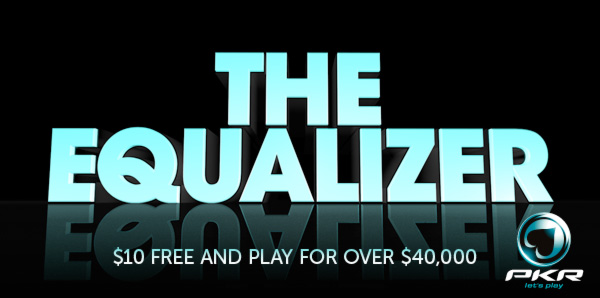 Whether you are a high roller or low stakes grinder, the
PKR
[
read review
] $20,000 Equalizer can equal big money rewards for you. Sign up this November for your chance to cash in.